Ajna incorporates elements from NeuroKinetic Therapy (NKT)®, Proprioceptive-Deep Tendon Reflex (P-DTR)®, Anatomy in Motion (AiM), Thai massage, Somatic Work, and the work with Dhyan Vimal in her sessions. Treatments include a combination of manual muscle testing, sensory receptor activations, movement and gait assessments, Thai massage stretches, intuitive sensing and integration work to restore an optimal balance back to the system. 
All treatments are done fully clothed on a table, please a wear t-shirt and tights or stretchy pants. 
An online intake form will be emailed to you upon booking. Please fill it out prior to arrival. For the safety of all, treatments will be cancelled for anyone that displays Covid-19 symptoms. If you have been exposed to someone that has contracted Covid-19, or have symptoms please cancel your appointment as soon as possible.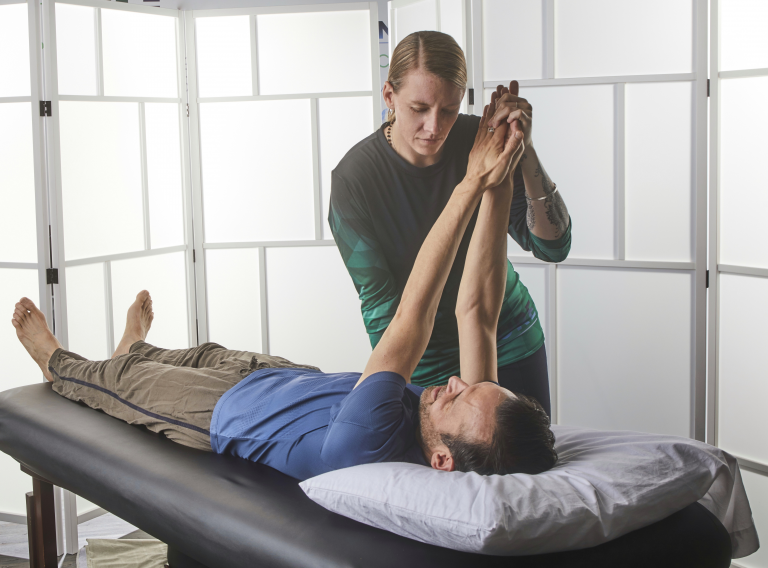 390 Dupont Street, Suite 203 and 531 Queen St West
Taxes are included, Visa, MasterCard, etransfer and cash are accepted.
Receipts with a Holistic License number will be provided.